OptiSeis attended the Caribbean 2023 Geosciences Technology Workshop, February 8, 2023.
Thank-you AAPG, ACGGP and SOVG for organizing the workshop in Barranquilla. We had an excellent time in Colombia. It was fantastic to meet our colleagues in-person. We look forward to coming back.

Gracias a la AAPG, ACGGP y SOVG por organizar el workshop en Barranquilla. La pasamos excelente en Colombia. Fue fantástico conocer a nuestros colegas en persona. Esperamos volver pronto.

On behalf of our team at OptiSeis Solutions Ltd., we wish you all a successful and prosperous year ahead.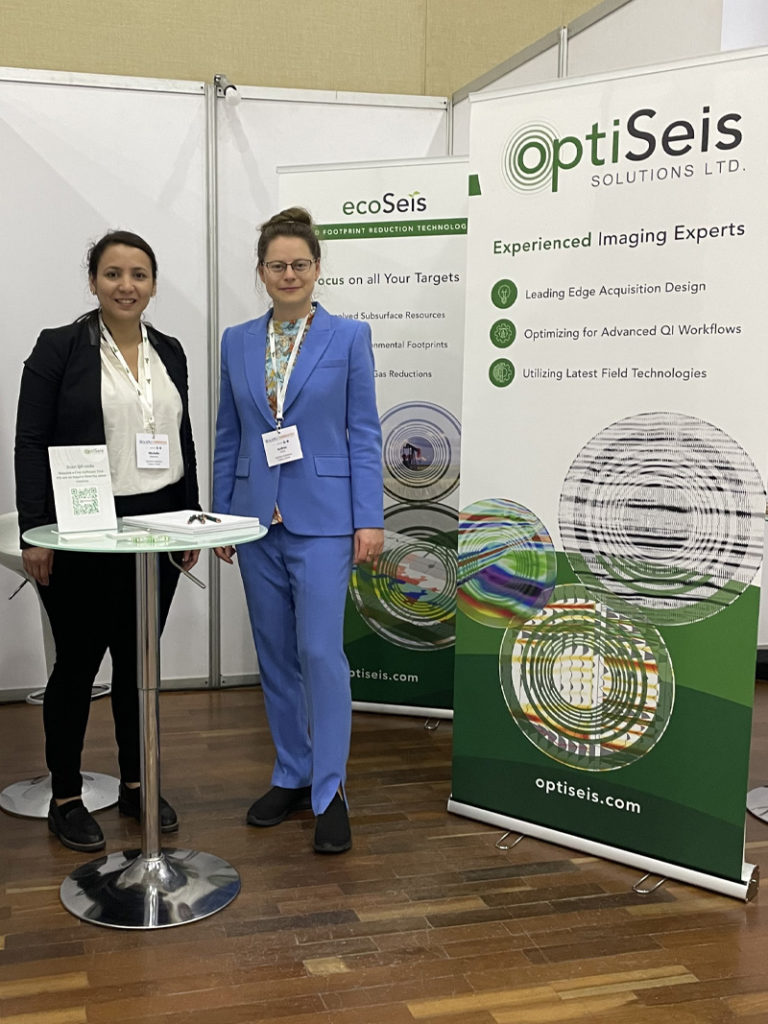 About the Conference
The AAPG Latin America & Caribbean Region, the Colombian Association of Petroleum Geologists and Geologists (ACGGP), the Geological Society of Trinidad and Tobago (GSTT) and the Venezuelan Society of Geophysical Engineers (SOVG) invite you to join us for Recent Discoveries, Exploration Opportunities and Sustainable Development Strategies in Caribbean Basins, a geosciences technology workshop (GTW) designed to facilitate learning, sharing, and open discussion among all attendees. The 2-day in-person workshop features a series of technical presentations, panels, roundtable discussions and networking opportunities with industry leaders, government representatives and technical experts working in Colombia and Trinidad & Tobago. The event is designed for geologists, geophysicists, engineers, executives, students and business development professionals who are interested in learning strategies for success in some of the region's most exciting energy markets.