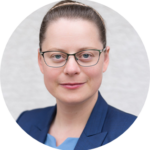 Andrea Crook, P.Geoph.
Andrea is CEO of OptiSeis Solutions Ltd., a company she founded in 2011. Andrea's extensive geophysical experience in seismic processing and geophysical operations was established at Shell Canada and Boyd PetroSearch/RPS. At OptiSeis, she has built a team of geotechnical experts and oversees geophysical research, seismic acquisition design services, processing QC services, interpretation services, software development, and sales. Andrea is the project lead for the EcoSeis development project, which aims to reduce the environmental footprint of acquiring seismic data. In addition to her work at OptiSeis, she is an instructor for the SEG and the CSEG Doodletrain, and an active contributor in the field of geophysics with numerous papers, presentations, and the recipient of the 2019 CSEG Technical Achievement Award.
Mostafa Naghizadeh, PH.D., P.GEO.
Mostafa is the Chief Technology Officer at OptiSeis where he is developing creative new ways to process uniquely designed seismic surveys by considering the subsurface imaging requirements as well as minimizing the environmental footprints. He graduated from the University of Alberta with a Ph.D. in Geophysics, specializing in complex seismic interpolation algorithms with spatial aliasing removed. Mostafa built upon his Ph.D research while working as a postdoc researcher in CREWES and SAIG and later put his research to work as a Processing Geophysicist at Shell Canada. He then went on to share his passion for geophysics at Laurentian University as Assistant Professor, where he taught Exploration Seismology as part of the Metal Earth project until 2021. Mostafa is the proud recipient of the J. Clarence Karcher Award from the SEG in 2011.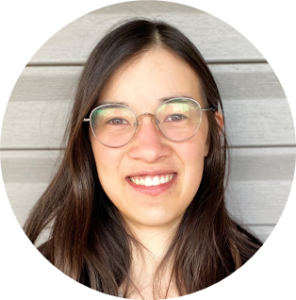 Alyson Birce
As the Product Manager at OptiSeis, Alyson consolidates her geophysics, GIS and computer science background to develop innovative solutions for seismic acquisition. She is a graduate of the University of Alberta with a BSc. specializing in Geophysics, followed by Applied Degree in GIS from SAIT and is currently working towards a BSc. in Computer Science and Information Systems. During her GIS degree at SAIT, Alyson developed web applications focused on improving coordination effects in large scale emergencies. Alyson worked with Explor to design a least cost path algorithm to improve the efficiency of vibrioses trucks on the field during surveying. She built on her knowledge on remote sensing, data management and programming while working for Farmer's Edge Inc. Her role involved processing, organizing and utilizing data from CanPlugs within tractors. She led the development of the Carbon and Nitrogen Emissions project aimed at reducing the environment impact of farming.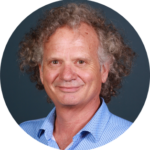 Cameron Crook
Cameron is an Advisor for OptiSeis, which he co-founded with Andrea in 2011. With over 40 years of experience in seismic acquisition, research, processing, interpretation, project management, and business development both within Canada and internationally, Cameron brings a unique and valuable perspective to all OptiSeis projects. His previous experience includes: Manager of Geophysical Operations at Shell Canada, Senior Geophysicist at Woodside Petroleum, Research Geophysicist at the Shell Research Center in The Netherlands, Contract Processing for BP, and Consultant on various land and marine seismic acquisition projects around the world.
David Simmons
As the Operations Manager at OptiSeis, David provides a diverse portfolio to all realms of Geophysical acquisition and project execution. David progressed through the industry facilitating numerous responsibilities including Drill Push, HSE Coordinator, HSE Manager and Project Management for both recording and front-end operations. Progressively, David moved forward in the industry contracting field management services to Encana and Cenovus and finally settling into a permanent role with Imperial Oil. As the Project Lead for Imperial's Canadian Land Division, he facilitated all contractor management, costing, project initialization, project execution and field oversight. David holds accreditation in SFOS (ENFORM), Field Supervision and executable planning (ExxonMobil), Risk analysis and Mitigation (ExxonMobil), Tap root investigation and Operational Management Systems (OH&S / Integrity Structures). He currently holds over 1400+ field days in Geophysical operations and has an in-depth knowledge of all Geophysical regulations, disciplines and processes.
Henry Williams, Ph.D., P.Geol.
Henry is the Carbon Capture (CCS) Advisor at OptiSeis. He graduated from the Universities of Birmingham and Glasgow with B.Sc and Ph.D in Geology. Following 17 years of teaching and research at Memorial University of Newfoundland, Henry joined Petro-Canada, and then Suncor where he was involved in numerous exploration and development projects including Alberta, Libya, offshore eastern Canada and New Ventures. He was subsequently responsible for evaluating CCS potential of areas where Suncor has major CO2 emitting facilities including Alberta, Ontario, Quebec, and Colorado, and contributed to successful Alberta CCS hub applications with Shell and ATCO and with the Pathways Alliance. At OptiSeis Henry is responsible for evaluating subsurface geological data for potential CCS storage locations and integrating it with EcoSeis technology for planning Measuring, Monitoring and Verification (MMV) programs into partner CCS hub developments.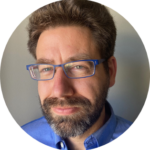 Michael Hons, P.Geo
Michael is a Geophysicist with OptiSeis. He received an M.Sc. in Geophysics with the CREWES consortium at the University of Calgary in 2008. He joined ExxonMobil in Houston as a geophysical acquisition specialist and moved to Imperial in 2014. Responsibilities included a wide variety of marine, land and microseismic projects in basins around the world, including 2D, 3D and 4D projects. In 2021 he co-founded 5D Integrated to pursue advanced seismic acquisition concepts. He has designed and evaluated dozens of seismic parameter test programs, with particular interests in seismic acquisition equipment, effective positioning methods and minimum data requirements for seismic processing.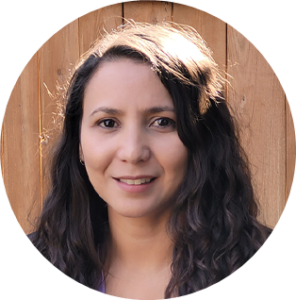 Michelle Montano, G.I.T.
Junior Geoscientist / Geospatial Analyst
Michelle is a Junior Geoscientist and Geospatial Analyst at Optiseis where she works closely with our team of geoscientists and software developers to design and execute seismic acquisition programs both within Canada and internationally. Before joining Optiseis, she worked in R&D of a borehole acoustic tool with Turkana. Her role involved the design of the signal used by the tool, acquisition QC and processing. Prior to this, Michelle completed a MSc. degree in Geophysics with the University of Calgary where she focused her research on Seismic Attenuation with CREWES. During her research, she processed multicomponent VSP data, and she delivered various presentations for the CSEG and SEG. Before moving to Canada, Michelle participated in several Seismic Acquisition projects in Venezuela. Here, she QC'ed each stage of the data acquisition in the field. Michelle also obtained a BSc. degree in Geophysics from the Simon Bolivar University in Venezuela.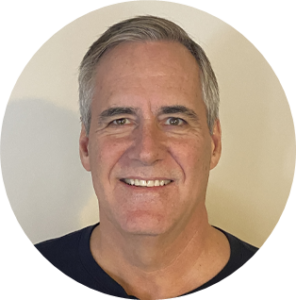 Randy Kolesar
Senior Software Developer
Randy Kolesar operates as Senior Software developer at OptiSeis, with over 35 years of industry experience. He graduated from the University of Calgary with a B.Sc. in Computer Science. His first job was at Veritas software where he was involved in developing one of the first 3D Seismic Survey Design packages called 'Field Design'. Over the next twenty-five years, he worked for Seismic Image Software and then GEDCO. His main development work over that time was focused on the Vista processing software and OMNI. In 2012 GEDCO was purchased by SLB. At SLB Randy managed the research, development, and commercialization of the VISTA Desktop seismic processing, OMNI 3D Survey Design and Petrel Survey Design Plugin software. After retiring in 2021, Andrea convinced him to come back to work with OptiSeis following his passion of developing leading edge seismic software.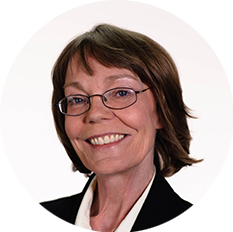 Stephanie Ross
Seismic Processing QC Specialist
Stephanie is the Seismic Processing QC Specialist at OptiSeis where she works on acquisition test evaluations and processing QC. She began her processing career at Gulf Canada Resources, in the days of mainframe computers and 80 column card input. Over the years she worked at Western Geophysical, Geco-Prakla, CGG, Arcis and Edge Technologies. She has processed land data from all over the world, with a specialization in high-resolution processing, primarily in the WCSB, as well as front-end processing and refraction. Over Stephanie's career, she has designed and implemented many successful processing flows and trained many junior processors in the fine art of seismic processing. In 2019, Stephanie wrote and presented a hands-on processing course designed for interpreters. Stephanie also co-wrote and co-presented 'So, You're Acquiring a Seismic Survey and Having it Processed - What Questions Should You Be Asking?' for Doodletrain2020.